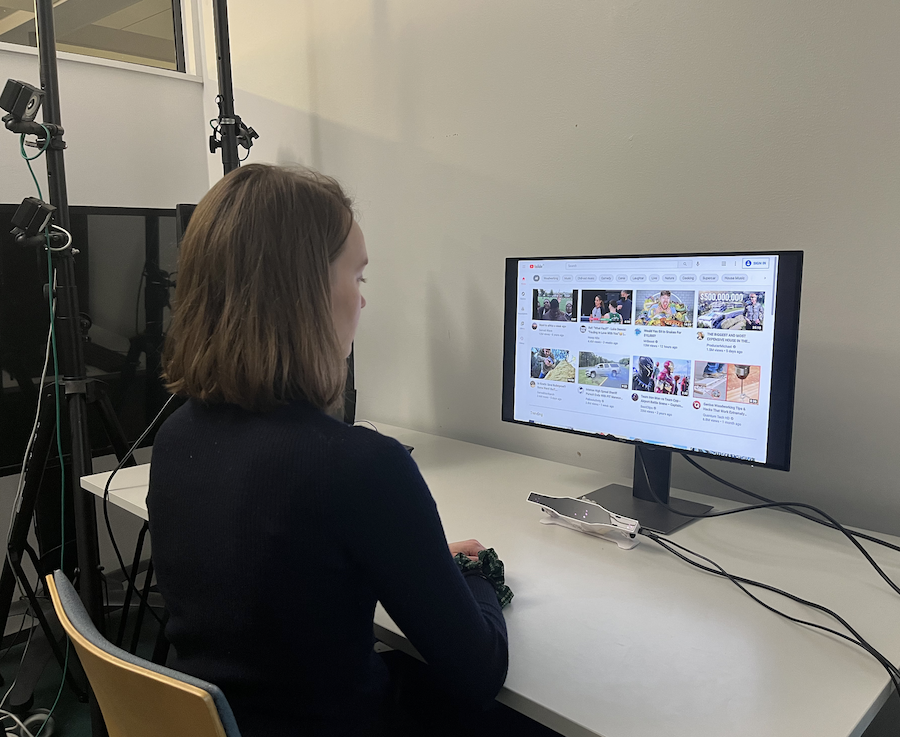 Our laboratory offers space and equipment for micro- (fingers, hands) and mesoscale (body) measurements. The laboratory and its equipment can be booked by research groups at the Aalto School of Electrical Engineering. 
Motion tracking
Eye tracking
Hand tracking
Compute
Displays
PQ Labs G5S 55″ 4K multitouch overlay
Two BenQ Zowie XL2546 monitors
Video and Audio
Zoom Handy Recorder H4n stereo microphone
Sony ActionCam AS100
Canon EOS 70D camera
3D Printing
Example experiments
Resources for Researchers
Inquiries
In inquiries about the lab or equipment: please ensure that your email specifies: 1) the specific equipment, 2) duration, 3) purpose, and 4) possible risks or hazards to the equipment. CC the professor of your group.